Siglo Spa
Siglufjordur, Iceland
Project Architect
Gudjon Thor Erlendsson
Spa, aimed at growing tourism
The context becomes the driving factor of the design, playing with the juxtaposition of a working harbour and leisure facility.
Aim
The location for a contextual Icelandic spa.
Siglufjordur is a fishing village on the north shore of Iceland. The deep fjord faces to the arctic circle and is surrounded by snow caped mountains. The fjord was settled during the eight century viking settlement of Iceland. In the 19th and early 20th century the town became a dense industrial town based on the herring industry. Subsequently in the mid 20th century the herring disappeared and the town went into decline.
Today the town of 2000 people is re-invigorating with investment into production, high tech industries and tourism. Including cultural activities and museum about the Herring Era, golf, hiking and a well developed skiing resort.
Design
Siglufjordur, despite it's small size has a city heart, and its built fabric is an eclectic mixture of small corrugated metal shacks and large concrete multi-storey buildings.
The site selected for this Icelandic spa is an empty site of a demolished factory by the main working harbor. Leading to the context becoming the driving factor of the design, playing with the juxtaposition of a working harbor and leisure facility.
The pools are placed on the ground level open to the working harbor. With the undulating second level sitting on top of the main facilities. This level includes the changing and amenity spaces internally. Opening up to a top timber deck with sunken hot-tubs, outdoor sports activities and sauna.
The relationship with the surrounding area is important. Where the spa pool users are in line of sight of the hard working fishing harbor, while the upper deck is more secluded. Including a public cafe with a great view over the harbor.
Tectonic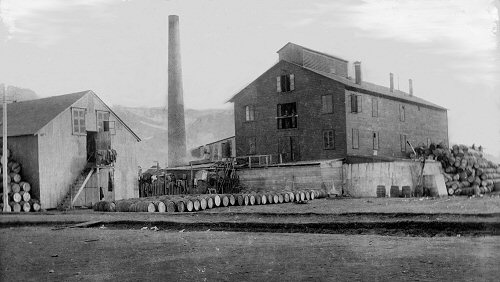 The location was previously the site of a large herring factory which was called "Raudka" or The Red. This was because of the factory being clad in steel, which rusted giving it a red-orange color.
At the height of the Herring Era, the factory was surrounded by timber docks filled with timber barrels. As well as timber ships and boats of all sizes.
The materials and textures of the past are used as the material palette in the new very high-tech design. Which together both tie the building into the past and allows local material culture to be a primary variable in the design. Concluding in a type of Regional Parametric Architecture.